Shenzhen Zijiang Electronics Co., Ltd
Yvonne(at)zjiang (dot)com
Sky.pe:live:fujuntech
Zjiang factory direct sale!
Mass order, better price
Any questions please feel free to contact me:)
58 Thermal Printer cheap Latest Printer Models ZJ-5890C POS-5890C
Yvonne (at) zjiang (dot) com
Sky.pe: live:fujuntech

A thermal printer is a printer that makes use of heat in order to produce the image on paper. Due to quality of print, speed, and technological advances it has become increasingly popular and is mostly used in airline, banking, entertainment, retail, grocery, and healthcare industries. Thermal printing does not make use of ink or toner unlike many other printing forms but largely depends on thermal papers for producing the images

1) Basic Info and Key Features :
Item Name:Thermal Receipt Printer
Item Number: POS-5890C
Suitable for all types of commercial retail POS systems
Light in weight and smart in shape
High-quality printing and low cost
Low noise and high-speed printing
Support cash drawer driver
Easy for paper installation, Easy maintenance and excellent structure
Low power consumption and low operating costs ( No Ribbons or Ink cartridges )

2) Technical Specifications :
Print Method: Thermal Line Printing
Print Font Size :384dot/Line ; ANK Character
Font A:12*24 dots,1.5(W)*3.0(H)mm
Chinese simplified/traditional:24*24 dots,3.0(W)*3.0(H)mm
Printer Character: GB one/two Chinese character 24*24 dots, Support Taiwan,Hong kong traditional
Extend Character :OEM437/Katakana/OEM850/OEM860/OEM863/OEM865/West Europe/Greek/Hebrew/East Europe/Iran/WPC1252/OEM866/OEM852/OEM858/IranII/Latvian/ Arabic/PT151,1251/OEM747/WPC1257/Vietnam/OEM864/Hebrew/WPC1255/Thai

3) Printer Parameters :
Support NV LOGO Print
Print Speed:90mm/sec
Interface:USB Port
Print Width:57.5±0.5mm
Roll Diameter:50 mm
Print Thickness:0.06-0.08mm
Unit Weight:800 g
Dimension:175*130*110mm (L*W*H)
Power Adapter:DC 12V/3A
Cash Drawer Control: DC 12V/1A
Reliability Print: 100km
Temperature:0-45℃
Contrast Humidity:10-80%
Drivers: Win 9X /Win 2000 /Win 2003/Win XP/Win Vista/Win 7 /Win8/Linux
Compatible With EPSON, SAMSUNG System
Print Command:Compatible With Command ESC/POS

4) Printer Appearance And Operational Schematic
Paper Exit : print paper exit
Feed Button: Printer self-inspection, Model change, Paper feed
The State Of Light: Red light flashing means no paper ; Red light always lit means normal.
Power Light: Blue light always lit means normal ; Blue light off means not connect to power or abnormal.
Power Control Button: Control the power switch
`
5) Printer Interface Schematic
Power Interface: Connect 110V~240V
USB Interface : Connect Tablet/PC via USB-B data cable
Cash Drawer Interface : Connect cash drawer via data cable



Features
1.Suitable for all types of commercial detail POS systems
2.Light in weight and smart in shape
3.High-quality printing and low cost
4.Low noise and high-speed printing
5.Support cash drawer driver
6.Support multi languages
7.Easy operating, easy maintenance
8.Excellent after-sale service
9.12 months warranty
10.Easy set up, easy operating
11.Excellent after-sale service

Packing & Delivery
Payment methods:Paypal, Western union, T/T (HSBC Bank transffer)
Packing:Paper box (1 piece/box, 18 pieses/CTN)
OEM service: Company logo, packaging, manual or CD OEM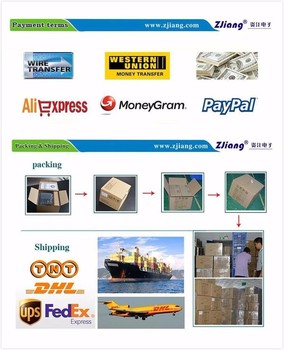 Advantages
1.No involvement of cartridges or ribbons and thus organizations can save investment by using thermal printers.
2. Easier to use as there are less buttons and use of software involved.
3. Popular in noise-free environments and are great for offices.
4. Largely inexpensive and come in various models and sizes.
5. More efficient and faster in printing monochromic ones compared to other forms of printing.
6. More durable compared to other printers

Company Info
www.zjiang.com Yvonne(at)zjiang.com Shenzhen Zijiang Electronics Co., Ltd is a professional manufacturer that is concerned with the design, development and production of thermal printer. We carry
out the ISO 9001 quality management system and RoHS, CCC, CE, and FCC certifications to ensure our client's requirements are met. We have become a preferred supplier of OEM and ODM products
throughout China and are now expanding overseas, all of our products are greatly appreciated in a variety of different markets throughout the world.
Why choose us
1. Alibaba 8 year gold supplier, 10 years manufacturing experience
2. OEM/ODM with LOGO service.
3. 12 months warranty since the date of purchase for main device
4. Consulting Services help clients evaluate hardware, software and integrated services.
5. CE, ROHS, FCC approval on all products
6. Factory direct selling, best price
7. Strong QC inspection before shipment
8. Prompt delivery

FAQ
Q:What shipping methods do you provide and how long can I get the goods
A:DHL / UPS / TNT / FEDEX as requested, 3-6 days (it varies from country to country)

Q:How about after-sale service
A:1 year warranty on all products, warranty period starts from the date of purchase

Q:Can we have our logo or company name to be printed on the product or package
A:Yes, printer with logo or company name is acceptable, it will be accomplished by silk printing, please contact us for more details.

Q:Do you provide sample
A:Yes, sample is available.

Q:Where can I download driver since my pc has no CD disk
A:Please check our website: www.zjiang.com, driver and SDK are included

Q:Do you have video guide for thermal printer operating
A:Yes, please contact us if you need it
Shenzhen Zijiang Electronics Co.,Ltd
Address:4/F, Bldg A, Hongwanbang Technology Park, Tongfucun Industrial Zone, Dalang Street, Longhua District, Shenzhen, China
Skype:live:fujuntech
Tel:+86 0755 36976830